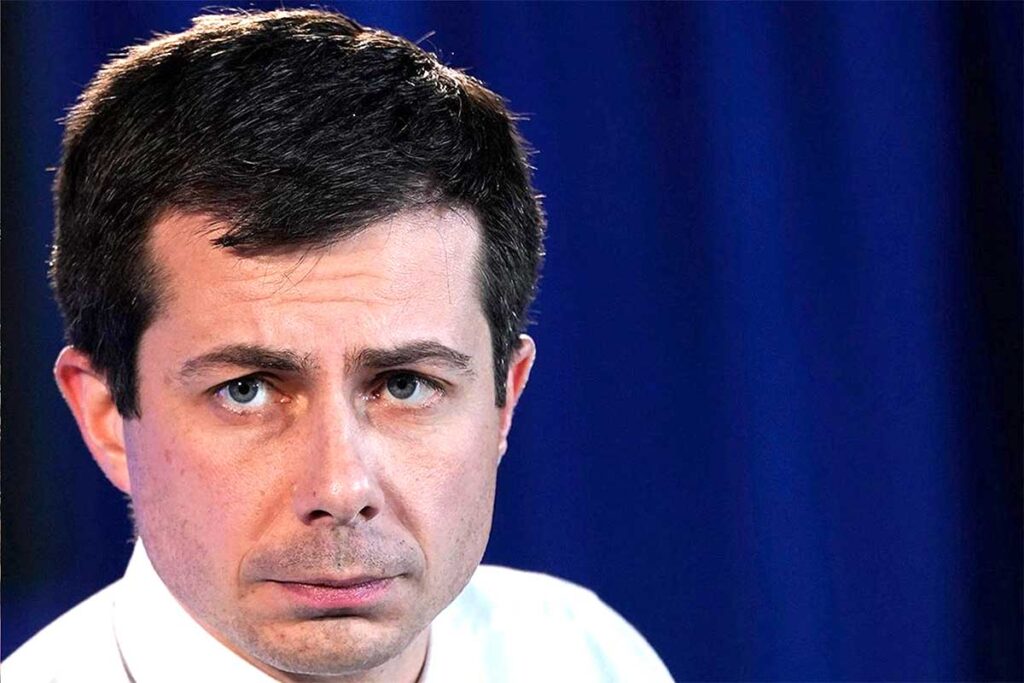 In a shocking development, all flights in the United States came to a complete standstill yesterday for the first time since 2001. The Secretary of Transportation, Pete Buttigieg, seemed to be caught off guard by the situation and appeared to have no idea what had caused the shutdown.
This latest problem for Buttigieg follows his reputation for failing to fix potholes during his time as a mayor. It seems that he is unable to catch a break, and his new role as Secretary of Transportation has proven to be just as challenging.
Despite the ongoing issues, Buttigieg has maintained that finding the root of the problem and preventing similar incidents from happening in the future is a top priority. However, many are questioning his ability to effectively lead the transportation sector, given the ongoing difficulties that seem to follow him.
Critics have also pointed out that President Biden has not taken any action to remove Buttigieg from his position, despite the ongoing problems. It remains to be seen whether Biden will continue to stand by his Transportation Secretary, or if he will take action to address the ongoing issues.
In the meantime, the shutdown of all flights in the US serves as a stark reminder of the importance of a functioning transportation sector. As the investigation into the cause of the shutdown continues, many will be watching closely to see what steps are taken to prevent a similar incident from happening again in the future.