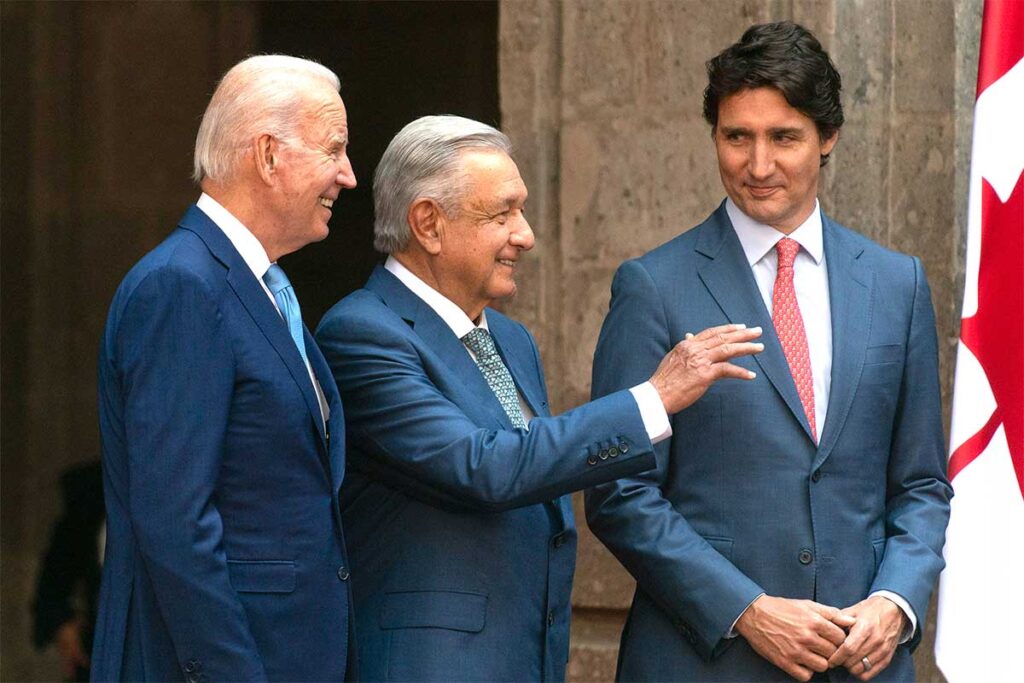 Prime Minister Justin Trudeau of Canada, President Lopez Obrador of Mexico, and President Biden of the United States recently gathered in Mexico City for a trilateral summit. During the summit, the three leaders discussed various issues, including immigration and job growth.
President Biden emphasized the importance of the summit, highlighting how Canada and Mexico are neighbors on both the northern and southern borders. He stressed the need for the three nations to work together to solve immigration issues and promote economic growth. Despite recent economic woes in all three countries due to the issues brought by the Covid-19 pandemic, it appears that former President Donald Trump's initiative to drop NAFTA, instead implementing the new treaty, USMCA (United States, Mexico, and Canada Agreement), that actually has kept the international trade between the three countries at a peak never seen before.
As part of his efforts to address immigration, President Biden visited the southern border. However, there are reports that the area was cleaned up by Homeland Security officials before his arrival, resulting in the absence of immigrants during his visit. This prevented the President from speaking with immigrants about the issues they face and gaining a firsthand understanding of the situation. However, I believe that there is more at issue here. Illegal immigration has been Biden's biggest failure, and there appears to be more of a coverup rather than a missed opportunity instigated by DHS, probably in conjunction with Administration directives.
Despite this setback, the three leaders remain committed to working together to find solutions to the immigration problem. The trilateral summit marks an important step towards promoting cooperation and understanding between the three nations.