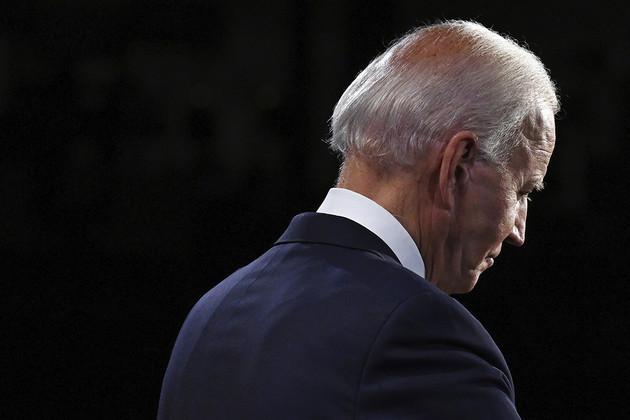 It is becoming increasingly clear that President Joseph Biden is not fit to lead the United States of America. This past week, his hypocrisy and disregard for the rule of law were on full display for all to see.
In a shameful display of partisanship, President Biden badmouthed former President Donald Trump for having classified documents at Mar-a-Lago. However, as President of the United States, Biden himself handles these documents, and they are automatically declassified. This demonstrates a clear lack of understanding of the responsibilities and duties of the President.
Furthermore, during his time as Vice President, Biden had access to classified documents, but he did not have the authority to declassify them. This raises serious questions about his judgement and ability to handle sensitive information.
Moreover, President Biden's administration has been riddled with scandals, particularly concerning his son Hunter's laptop. The laptop contains numerous compromising documents that raise serious questions about the Biden family's business dealings.
It is clear that President Biden is not up to the task of leading the United States. His lack of respect for the rule of law and disregard for the responsibilities of his office are deeply troubling. The American people deserve better, and it is time for a change in leadership. We must demand accountability and transparency from our leaders, and we must not tolerate corruption or incompetence at the highest levels of government.