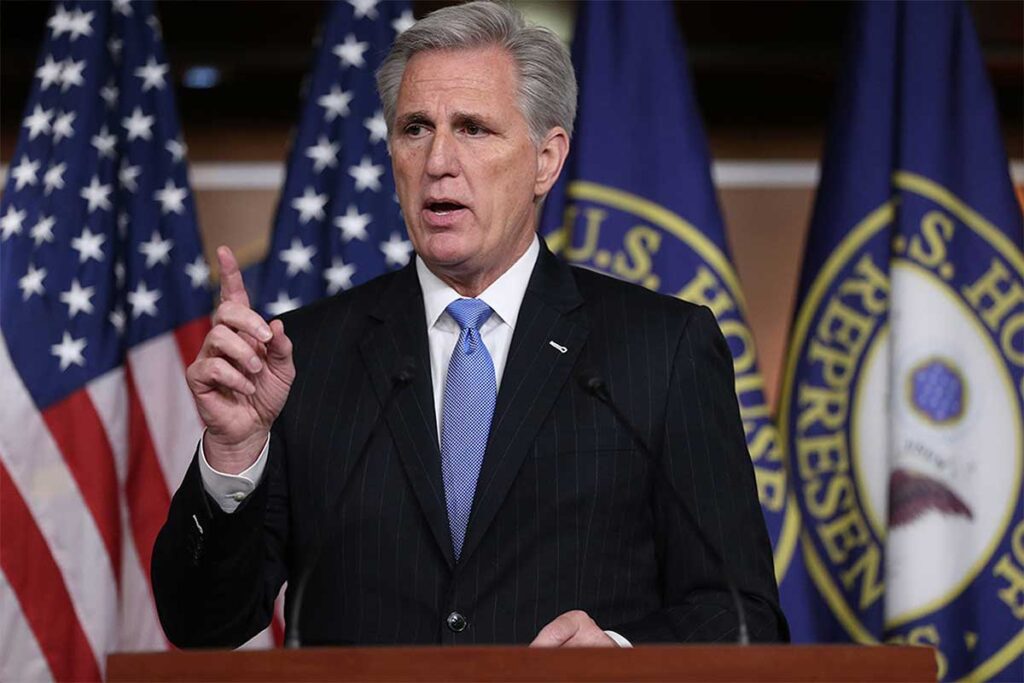 In a historic moment for American democracy, Speaker Kevin McCarthy emerged victorious in a hard-fought battle against Congressman Gaetz to claim the gavel. The battle was fierce, with neither side willing to give in, and it took a remarkable 15 votes before a winner was finally declared.
As the sun rose on Saturday morning, America was treated to a stunning display of democracy at its finest. Both Gaetz and McCarthy put up a valiant fight, and it was a thing of beauty to see them battle it out until the end.
In the end, McCarthy emerged as the victor, and it was a moment that will go down in history as a testament to the strength of American democracy. It was an impressive display of determination and perseverance, as both sides refused to give up until the final result was declared.
The victory was not just for McCarthy but for America as a whole. It was a reminder that even in the face of adversity, Americans never give up and work together to achieve their goals. It was an inspiring moment, and one that will be remembered for years to come as a shining example of the power of democracy.