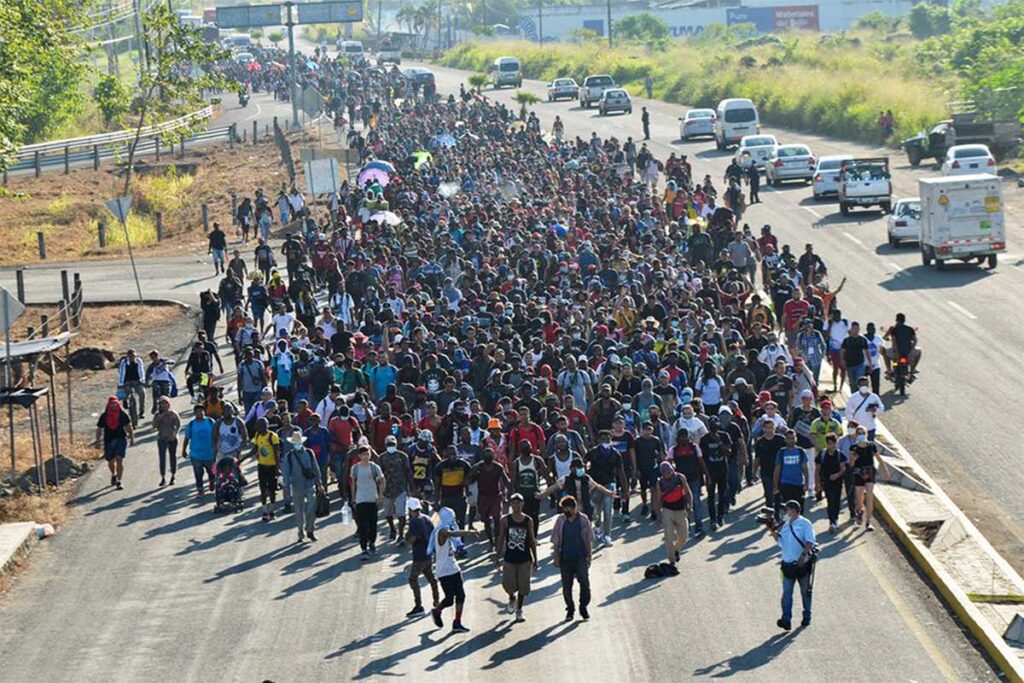 Illegal immigration is America's largest problem. An estimated one-third of all women and children are sexually abused and trafficked as sex slaves, along with the introduction of the vast majority of criminals and other bad people who make up part of the teeming crowds.
By leaving the southern border with Mexico unsecure, President Biden and the Democratic Party hopes that the eventual votes of these people will vote overwhelmingly Democrat. There is even proof that many of the illegal aliens aren't waiting to become citizens to vote. Some cities and jurisdictions allow non-citizens to vote as long as they can "prove" residency. But this is just the tip of the iceberg, as many of these same jurisdictions do not allow signature and ID verification of voters, so even if their name is on the ballot, their vote won't be rendered illegal as their status in this country.
But this isn't the only problem that President Biden and his cabinet has done. Just look at inflation and out-of-control spending in the trillions of dollars. Remember President Biden was a senator for so many years. In just two years President Biden has added as much to the debt as Obama's last term and Trump's full term put together. But now that he's been president for almost two years, in addition to the border crisis, there have been 108,000 drug over doses last year, inflation running about 8.3%, skyrocketing gas, diesel, and energy prices, and those increases are just beginning. With the recession still going strong through three quarters, we will need a strong change of leadership at virtually all levels to get through this crisis.