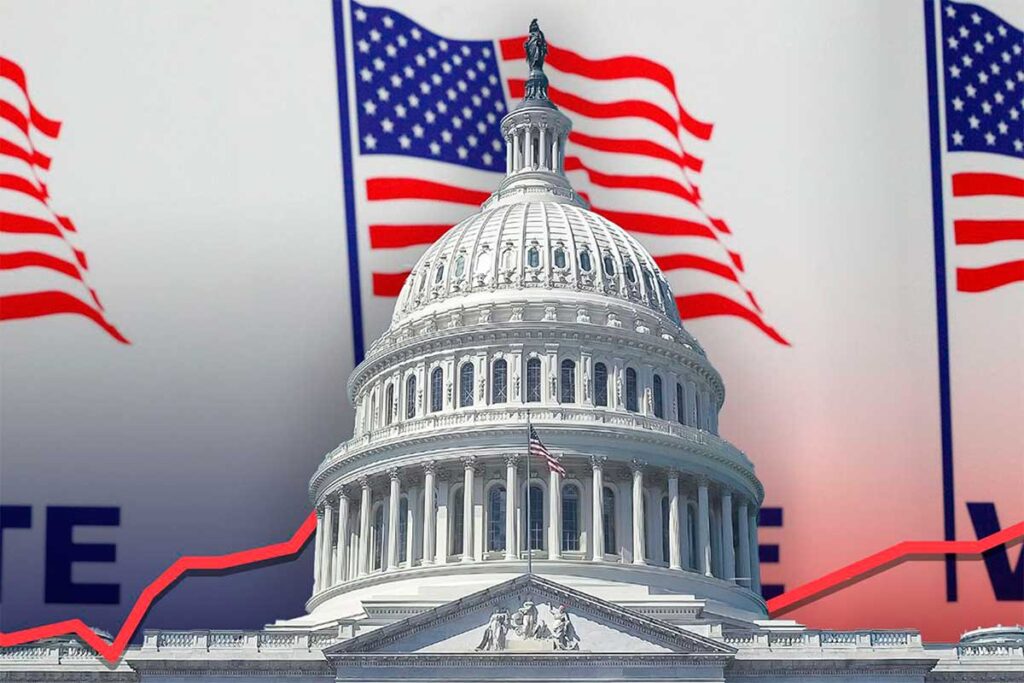 The walls are closing in on the Democrats as Republicans are getting into position to compete in hundreds of Congressional races and state offices in the midterm elections on November 8. There is a trend been going on for the last 40 years in the United States Congress and Senate. Yes, it is usually the case that if a party controls both chambers of Congress and the presidency, they will lose a lot of seats and offices both in and out of Washington DC. But with President Joe Biden's extremely poor, if not outright malicious, actions under the presidency, the Republicans are looking to have their best showing since 1994, where they didn't lose a single seat in either the House or the Senate races. If the midterm elections indeed go the way that the trends are starting to look, then President Biden may be in danger of losing his presidency, though his replacement, Vice President Kamala Harris, isn't that much more competent.
However, there is even more concern for the Democrats. For four years, they experienced a strong, successful presidency. Now "successful" may be relative depending where one is on the political spectrum, but in this case we have ample objective data to prove this point. The best economy of all time, the first time a president has never started a war, unprecedented peace agreements in the Middle East, low energy costs along with absolute dominance in the global market, a strong secure southern border, and an unmistakable bond between former President Trump and his own voters that has trasnscended any party politics had conditioned the people to true American spirit and patriotism. (Donald Trump actually followed the very steps I laid out in three copyrighted speeches in 2012, links on front page). Even when Covid hit, Donald Trump weathered the economy so well that by January 2021, it was almost as strong as it was prior to Covid in January 2020.
And now, in less than two years, President Biden has pulled the plug on energy dominance, the economy, the military, trust in the leadership of many of our premiere agencies such as the CIA, FBI, and the DOJ has plummeted, and our children being indoctrinated to critical race theory and gender transition involving explicit sexual references. Our military has been reduced to a joke, with many of its members being forced out for not taking a vaccine, or having mean tweets when they were in middle school, as well as ceding an entire country to the enemy in a botched withdrawal, including leaving behind $7 billion in our latest military technology. In a rational universe, such a president wouldn't last a month, but Biden is still going. This must end.
Please vote on Tuesday, November 8. Thank you and I will be running as the true Democratic Party candidate for President of the United States shortly. I am Robert Jordan. God bless you!